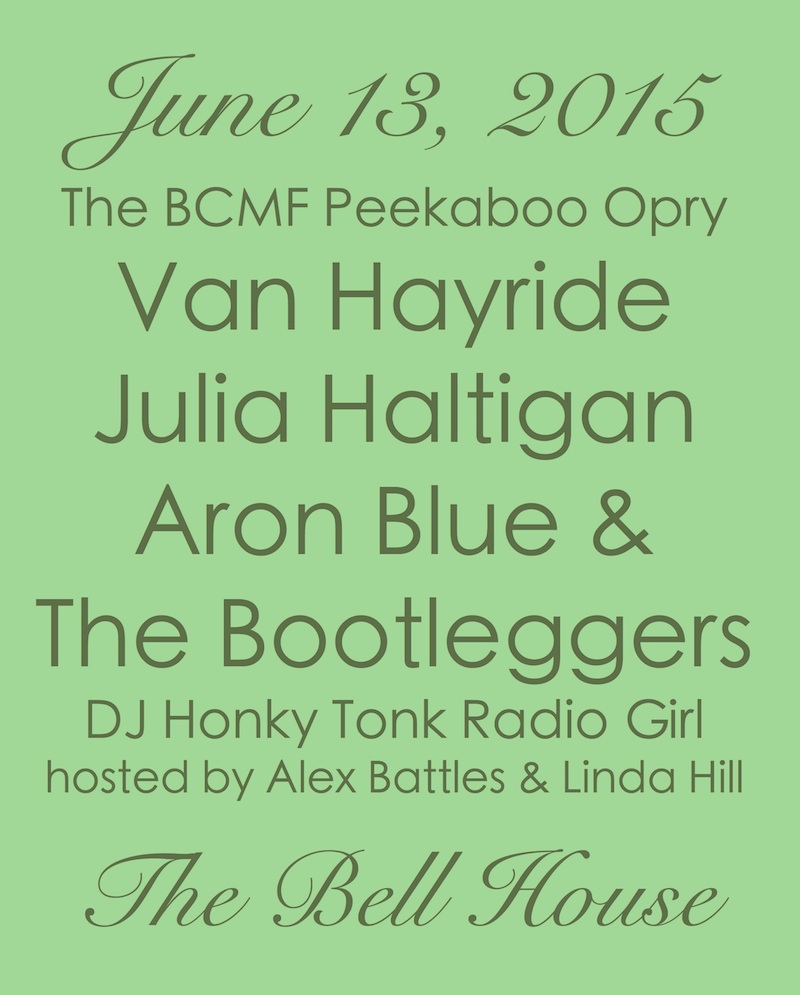 A GRAND LITTLE OPRY
The barbecue festival will have its share of country music, but if you're left wanting, the Bell House is warming up for the Brooklyn Country Music Festival a couple of months early with its Peekaboo Opry.
Three acts share the bill, including the band Van Hayride — and if you're thinking it's a countrified Van Halen tribute band, you're correct.
Julia Haltigan, a New York native whose Lower East Side roots have led her to infuse grunge into more traditional folk sounds, is also performing. (Look up her song "My Green Heart" on YouTube.)
Rounding out the lineup are Aron Blue and the Bootleggers, a honky-tonk/rock hybrid. They've written Brooklyn-themed songs any local audience member can understand, like one with the lyric "You know the G train, it won't take you home till you're almost gone." Good to know, considering the Bell House is a few blocks from the G.
(Saturday, with doors opening at 8 p.m. for the 9 p.m. show, 149 Seventh Street, Gowanus, Brooklyn; 718-643-6510, thebellhouseny.com; $10.) – Joshua Barone, June 11, 2015 The New York Times
—
Read More »